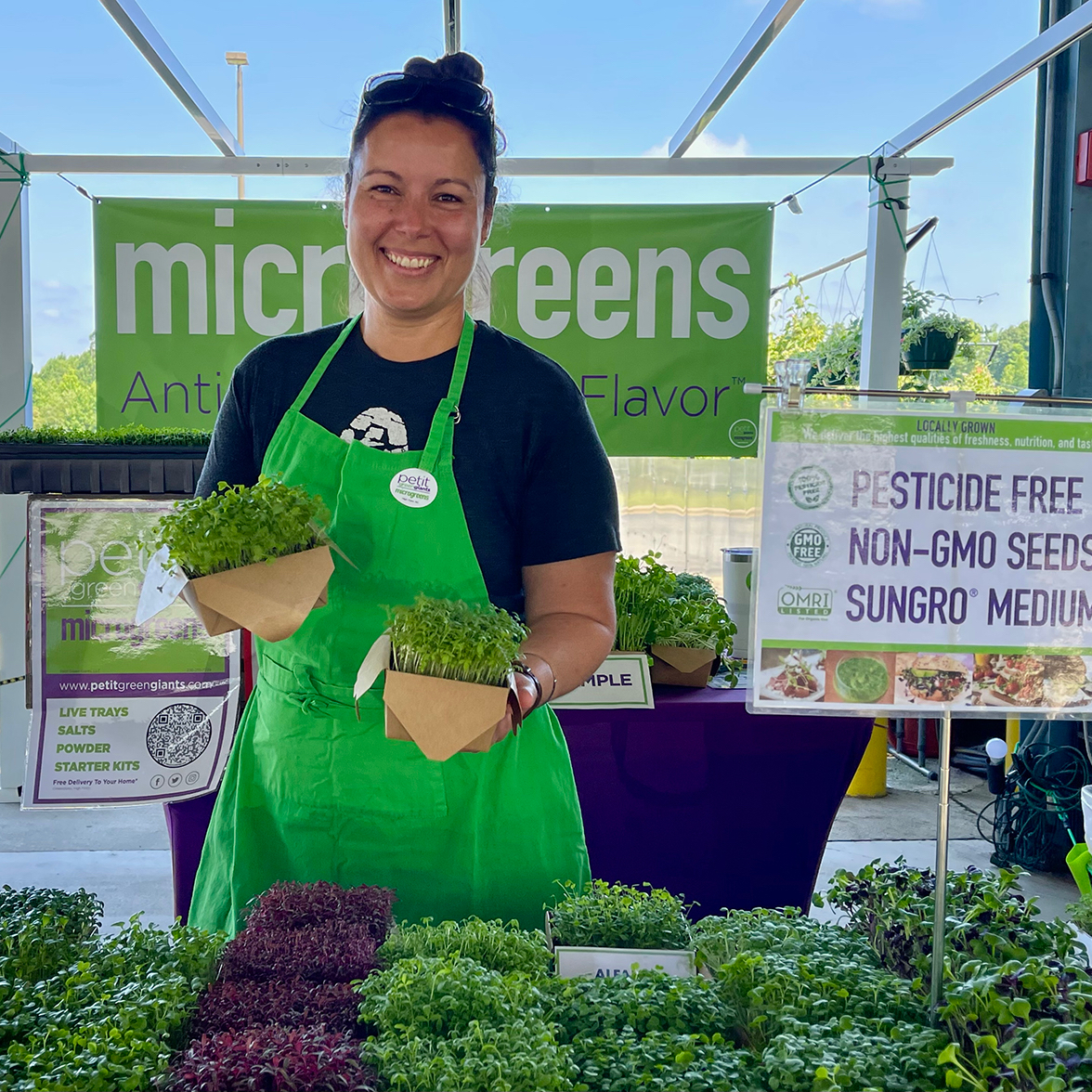 Petit Green Giants Microgreens
Contact: Irma Marrero
City: High Point, NC,
Phone: 336-355-7299
About Us
Petit Green Giants is a small, family-owned and operated, urban farm located in High Point, NC. We grow and sell more than 40 varieties of nutrient-dense, live microgreen trays and we're adding new varieties all the time. We started growing microgreens in an effort to improve our diets and prevent diet-related health issues. Over time, we grew more and more varieties and we began to sell our microgreens directly to consumers. We soon realized that growing live trays meant that we could provide our customers with the freshest product possible. You can find us at the Piedmont Triad Farmers Market, High Point Farmers Market, and Greensboro Farmers Curb Market. Additionally we have retail displays at Deep Roots Market and Savor the Moment Bakery in Greensboro, Long Life Meal prep in Jamestown, and Home Grounds Coffee Shop in the Market Shoppes of the Piedmont Triad Farmers Market.

Practices
Our aim is to provide the highest quality, freshest product possible to our customers. We grow our microgreens in soil and that's how we sell them so that you may enjoy them when they're at their most nutritious; the moment you cut them. No fertilizers of any kind are used to grow our microgreens.
We also offer a variety of microgreen products, including artisanal seasoning salts and pure, concentrated microgreen powder. We dehydrate our microgreens at a low temperature, so they retain their nutritional value and are still considered a raw food.

We're excited to announce that we're currently expanding our offerings to include edible flowers and plant starts for traditional Caribbean foods and are working on our Certified Naturally Grown certification.